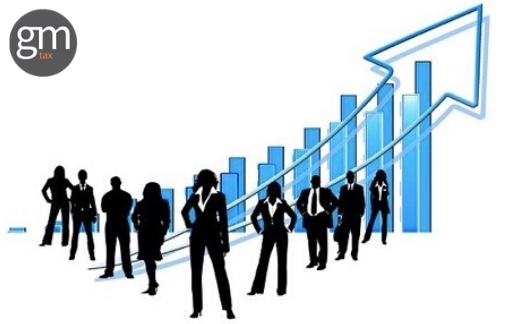 10 Tips on How to Find the Right Tax Consultant
The tax advisor acts as an expert in all tax issues, ensures complete bookkeeping, is responsible for payroll accounting, prepares the annual financial statements and is an important sparring partner for start-ups and the self-employed, especially at the beginning.
While a good tax consultant can save the company a lot of money by optimising, a bad tax consultant can quickly drive up costs. In this article, you will find 10 tips on how to find the best tax advisor for your business and which requirements your tax advisor should meet in any case.
1. Get advice before founding
The most important tip we would like to give you is that you should seek advice from the experts as early as possible before starting a business. This will save you some money and effort and avoid mistakes at the beginning, which have long after-effects. This is especially true when choosing the right legal form – a tax advisor can help you with this and together you can find the best legal form for your company and consider all eventualities (such as exit, succession, etc.) and settle them with the help of a lawyer or notary public.
2. Define the requirements
If you are looking for the best tax consultant for your company, you need to know what requirements the tax consultant should meet and what knowledge and expertise you need for your company. You have to think about what is important to you when working with the tax consultant. Do you attach importance to regular arrangements and meetings or do you just not want to hear anything from your tax consultant? What are the questions you want to have answered? Should the tax consultant only take care of the tax advice or should he take care of the payroll and accounting or do you also need management consulting or special legal advice? You should definitely clarify these questions in a first conversation with the tax consultant.
3. The right search
You should consider in advance who you would like to meet as a potential tax advisor. Are you looking for a tax consultant in your area, should the tax consultant be an internationally represented law firm, should your tax consultant specialize in certain topics and industries or is a self-employed accountant without employees sufficient? Only if you know what you are looking for you can find the right tax consultant. The next tip will certainly help you
4. Medium-sized law firm or small tax consultant
In order to find the best tax advisor from the beginning, you have to decide which law firm you want to work with. The size of the firm and the number of employees has an impact on the price, but in most cases also on the quality and service.
If you hand over the entire tax responsibility to a small law firm, you must reckon with the fact that there may not be any holiday replacements – or that mistakes can happen quickly due to a lack of the four-eye principle. Therefore, it is recommended this type of tax advisor especially to small, local bars or restaurants or singular ownerships – because personal contact and trust are the most important things here. For companies with several employees or start-ups that are growing rapidly, it is recommended to approach medium-sized firms.
5. What services should the tax consultant offer
As already mentioned several times, almost all tax consultants offer the same services. In addition to classic tax consultancy, these include payroll accounting, bookkeeping, accounting and management consultancy. Any tax consultant who cannot handle all these services should rather be avoided. It is simply not very advisable to hire different firms for individual services. Because this often leads to mistakes in communication among each other and it makes everyone's work more difficult.
6. Industry knowledge, network and start-up know-how
It can be good for young companies that the tax advisor has comprehensive knowledge of the industry and specialises in a particular subject area. The tax consultant usually has a wide network of contacts and can, therefore, help start-ups in particular. Since start-ups can hardly be compared to classic companies, the tax consultant should at least have looked after a start-up and know what is important for fast-growing organisations and what needs to be considered.
7. Arrange initial consultation
After you have narrowed down your choice, you should have an initial interview with at least 3 tax consultants of your choice. The initial meeting serves to get to know your counterpart, to clarify all initial questions and lays the foundation for future cooperation. A first meeting gives a good first impression of the office and the future tax consultant. Usually, a few days after the initial meeting, a corresponding offer for the assignment is sent out, which includes all hourly rates and prices.
8. Compare offers
As soon as you have several offers, you will, of course, have to compare these offers. You should not only pay attention to the numbers but also take into account the personal impression, the sympathy and soft skills in the decision. Often, however, the gut feeling already provides a good basis for the decision.
9. Obtain references (optional)
Before you sign an offer, you can get some references from other clients and ask for their experiences. Most tax consultants list their references on the homepage and you can quickly get information by phone and get a picture from the client's perspective.
10. Making the right decision
After you have followed all these tips, you should be clear which tax advisor you want to work with. Plan at least two weeks for the whole process to find the best tax consultant for your company and listen to your gut feeling. The cheapest provider is not always the worst and the most expensive is not always the best.
We hope these 10 tips have brought some clarity about this topic. Nevertheless, the tips are only intended as a guide and by no means, all of them must be followed. If you want to make an appointment with us send us a personal message via the contact form.