Expats and New Residents
Our Firm has a great knowledge and experience in all the case mix that affects to expats, from Spain to abroad and from abroad to Spain.
When somebody is thinking in a change of resident it is fundamental to have a thorough knowledge about the obligations that this change means. These obligations are, on one hand, the tax cost than means to acquire the tax resident role in the new country and on the other, the level of obligations that have to be fulfilled in the new country. All of this is also affected by the condition of non-resident person in the country that has been leaved and the tax treatment to this condition.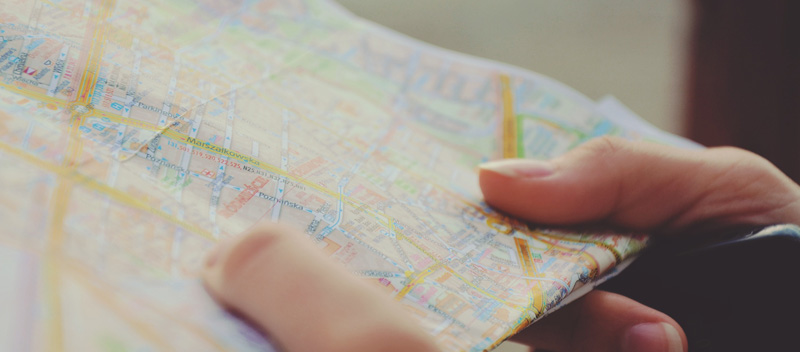 The described analysis is done under the perspective of an individual that was resident in Spain and that has moved his residence to another country but also of an individual that had moved and becomes resident in Spain.

We understood how difficult to move from one country to another is. This is the reason why our main goal is to assure the good fulfilment of the legal and tax obligations in Spain, expediting and simplifying them, and to facilitate the adaptation to the new residence to our clients. To achieve it, we provide the following services:

Studying the advisability of obtaining the tax residence in Spain: a description of the tax cost and the fulfillments to be accomplished under this condition, special consideration about Form 720 (Modelo 720 AEAT).

Studying the advisability of maintaining the no tax residence in Spain: a description of the tax cost and the fulfillments to be accomplished under this condition.

Completion and submission of the registration tax residence in Spain.

Completing and filing the Non-Resident Income Tax: Form 210.

Completion and submission of the Foreign Investment Forms by Spanish residents and the Non-resident Investment Forms in Spain, Forms: D-1A, D-1B, D-2A, 2B-D, D-4, D-5A, D -5B, D-6, D-7A, 7B-D, D-8, DP-1, DP-2, DP-3 and DP-4.

Completion and submission of the Form 720: Information Form related to foreign assets to be fulfilled by Spanish residents.

Studying and application for residence VISA for investors and entrepreneurs.
Specific advice on any tax obligations to be fulfilled in Spain.
Frequently Asked Questions:
When can I be considered resident in Spain?
The Spanish tax residency is acquired when a person has been living in this country 183 days or more in a year, temporary absences are not considered.
Do I have to be "empadronado" in the City Hall?
It is convenient to register at City Hall once you have arrived at Spain in order to be able to prove your Spanish tax residence.
When do I have to file Form 720?
The Form 720 has to be filed in March, and it is to report the assets and rights held overseas by Spanish Residents, provided that they exceed € 50,000 as a whole, according to different types of categories of assets.
When do I have to file Form 210?
If you do not live in Spain but you have estate property there, you must file Form 210, if you receive some income from this property, the form must be filed quarterly. In case the property is at your disposal you must file the form annually.
Likewise, if you receive other incomes in Spain you also have to file Form 210 (if an agreement to avoid double taxation or multilateral rule does not establish that the income earned is not taxable in Spain or if the payer of the income has not withholding taxes).
When do I have to file Individual's Income tax (IRPF)?
If you are resident in Spain you are obliged to submit the income tax during the months of May to June of the following year, you have to state the entire worldwide income earned during the previous calendar year. There are some thresholds amounts but only in very specific cases.
Do I have to declare the rent received form immovable properties located in Spain?
Yes, using the model 210 quarterly. The rent will be submitted to a tax rate of the 24% of the amount of income (in 2016). For residents in the EU, Iceland and Norway the rate is 19%.
If I've got the tax residency in Spain should I have to pay here for the worldwide income obtained?
Any resident in Spain must pay taxes on worldwide income obtained. However, there is a special regime for some people that allows them to be taxed as if they were a non-resident people (fixed rate of tax and is subject to tax only income earned in Spain).
If I acquire the tax residency in Spain can I be taxed as a non-resident through a special tax regime?
Yes, any individual who comes to Spain and that meets certain requirements (company employee or manager under certain conditions) can be taxed only for the income earned in Spain and at the standard rate for non-residents (24% in 2016 to 600,000 Euros from work source, and the rest 45%).
When do I have to file D6?
During the month of January each year to state all the stocks and debt products ​​located abroad.
If I'm going to work abroad I have to keep filing in the Spanish the income tax?
It depends on whether the moving makes the individual ceases to be resident in Spain or not. If not, you must file income tax (IRPF) but it may apply certain reductions and amounts exempted by reason of performing work abroad.
Can I deduct in Spain taxes paid abroad?
Yes, in your IRPF Form you can deduct the lesser of the following amounts:
Income Tax paid abroad
Tax that should have been paid here.
If I work temporarily abroad should I pay taxes in Spain?
Yes, if the situation is temporary (see question a)) you will continue to be resident in Spain.
Automatic Exchange Financial Information
Download PDF