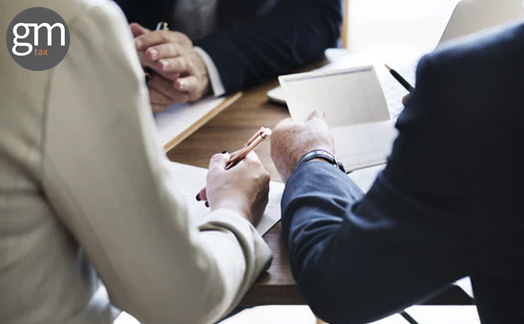 Everything You Need To Know About The Holding Company
The business world has evolved a lot over time. Currently, there are various types of organizations and companies, but one that has stood out notably in recent years, because of the great interest it generates, is the holding company. If you wish to create your own business or invest in an existing one, it is advisable that you first familiarise yourself with the legal concept of this company, as it may be of interest to you.
What is a holding company?
The legal concept of a holding company or holding company is the following: type of economic organization in which a company acquires all or most of the shares of other companies, with the intention of owning or managing them and, in turn, dominating various commercial factors within a given sector.
Generally, these companies do not carry out any type of activity or operation by themselves. They simply specialize in acquiring assets. These can be stocks, bonds, real estate, private equity funds, patents, copyrights, trademarks or basically any resource that has some value.
CNAE 6420 – Activities of holding companies
The National Classification of Economic Activities (CNAE) is a numbering system that allows for the organisation and grouping of production units according to the activity they carry out. The holding companies are framed within the said system with the following code: CNAE 6420. This indicates that they are authorised to carry out activities of holding, acquisition, disposal and purchase/sale of transferable securities, of shares in the capital of all types of companies.
What are the reasons for creating it?
Now that you know what a holding company is, it is important that you know the main reasons for establishing one:
It's a protection in case of loss. If one of the subsidiary companies goes bankrupt, it will not affect others that are part of the group. Therefore, they will be protected from creditor claims.
The risks are greatly reduced. Thanks to the joint work of the business groups, the stability and correct organization of all the companies are guaranteed. This prevents them from being negatively affected by market fluctuations or bad decisions made by a small committee.
It allows controlling important sectors of the same market. This ensures that all the companies that are part of the holding company have total access to transport, financing, raw materials, logistics, etc., guaranteeing total control of all the stages of the production process.
Advantages
These types of societies are very popular, due to the many benefits they can offer, such as
They manage to reach more sectors of the market.
They allow diversification of responsibilities.
They are not greatly harmed by competition.
As they have control of all stages of the production process, business resources circulate within the holding company; therefore profitability is maintained within the group.
It improves the distribution of structural costs among all the companies that make up the group.
The commercial risk from the different economic activities is reduced since the resources of each company are limited to what is strictly necessary to achieve the objectives.
From the tax point of view, there are also great benefits, such as the reduction in taxes on wealth, inheritance and donations.
There is no double taxation of corporation tax.
Disadvantages
Unfortunately, not everything in this type of society is an advantage; it also has a number of disadvantages:
There is no fiscal consolidation.
There are many limitations to the discounting of taxes paid abroad.
Being a complex business structure, its corporate identity may not be clear to many people.
There is a latent danger that it may become a monopoly and end up controlling a specific market. This type of practice is totally rejected by many public bodies.
Examples of holding companies
In the world:
Nestle: It's the largest and most popular company in the food industry. Its group is composed of other companies such as Nescafé, Eko, Aquarel bottled water, Solis Foods, Maggi, Buitoni and Proplan and Friskies pet foods and this is just to name a few, as it has more than 8,000 own brands.
Johnson & Johnson: This U.S. multinational manufactures everything from medical and pharmaceutical products to baby perfume. Among the companies that are part of the group are Janssen Pharmaceuticals, LifeScan, Neutrogena, Ethicon, Depuy Synthes, and Actelion.
The Coca Cola Company: It groups many of the best-known brands in the food and beverage industry: Coca Cola, Fanta, Powerade, Nestea, Aquabona, Sprite, among many others.
In Spain:
Telefonica: The telecommunications giant. It has 3 brands with which it positions itself in the world's main markets: Movistar with a presence in Spain and most Latin countries, O2 in European countries and Vivo in Brazil. They offer their services to more than 347 million customers around the world.
Inditex: Perhaps it is one of the clearest examples of this type of society in our country. It is made up of large, well-known brands in the textile industry, such as Bershka, Zara, Pull & Bear, among others. Over time, it has become one of the most prominent business groups in Europe.